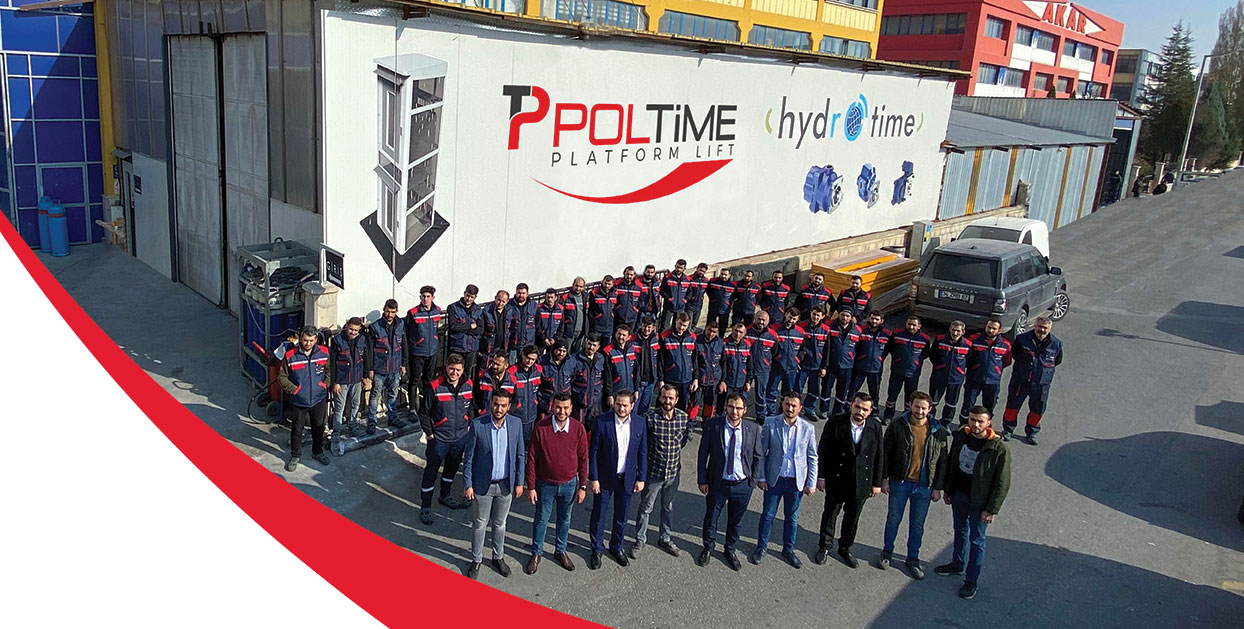 POLTİME Founded in 1994, Mehmet Konsan Makina İmalat San. And Tic. Ltd. Ltd. Şti in 2014 is the trademark registration. With the brand POLTİME manufactures 3500 m ² in the factory. With its expert staff consisting of machinery, electrical-electronic engineers and technicians design, manufacture and install lift and disabled systems and provide services related to these systems.

We feels responsible for doing her work and doing her private workings and doing the work that she does not do. It is standard and produces custom and modern products as well as the products produced by everyone. In the field of lift and disabled systems we have undertaken important projects in general of Turkey, these projects have achieved thanks to strong references and carry up this power, we offer to our customers by don›t giving up quality.

We have been exporting, not only in our country, mainly neighboring countries also in Europe and Russia.

Our Vision
Our brand will be the world brand for disability systems. By following closely the world technology and innovations in the field of activity that we carry on our activities will be keep life one step ahead.

Our Mission
Our mission is to meet customer requirements, advise and give him years of our experience to find suitable solutions.